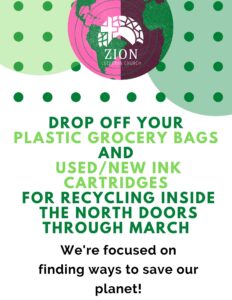 If you w
ould like to join our
GREEN TEAM and help Zion make a difference in our world click here!
CUP (Churches United Pantry)
loves Volunteers–and they welcome anyone who wants to help!
CUP need people for a variety of jobs, including loading and unloading the truck, stocking shelves, working with clients when the pantry is open and all sorts of other tasks. CUP also loves people or groups who want to hold special events to raise money or get food donations. FEBRUARY GIVE: PERSONAL HYGIENE ITEMS! Drop off at the CUP located inside the North Doors!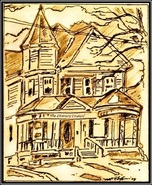 If YOU have an idea for Zion to get involved in the community contact Sheila Smith at sheila@zionlima.org today!