BACK TO SCHOOL? Already? YES
!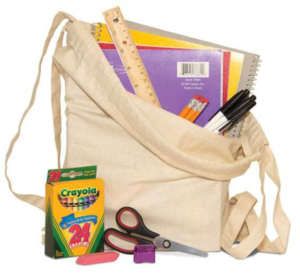 Serve Team will be assembling School Kits for Lutheran World Relief and we want you to be involved!
How can I help?
Watch for sales on the following items to be placed in each kit:
FOUR 70 sheet notebooks of wide or college-ruled paper, approximately 8" X101/2" no loose leaf paper.
ONE 30 centimeter ruler or ruler with centimeters on one side and inches on the other.
ONE pencil sharpener (manual)
ONE pair of blunt scissors (safety scissors with embedded steel blades work well)
FIVE unsharpened #2 pencils with erasers
ONE box of 16 or 24 crayons (preferably
Crayola)
ONE 2 1/2" eraser
Volunteer your time to assemble the back packs.
If you are a Thrivent member, apply for a grant to aid in the purchase of school supplies
Bring your donations to the office July or after! Together with Lutheran World Relief (lwr.org) we can help so many!
CUP (Churches United Pantry)
loves Volunteers–and they welcome anyone who wants to help!
CUP need people for a variety of jobs, including loading and unloading the truck, stocking shelves, working with clients when the pantry is open and all sorts of other tasks. CUP also loves people or groups who want to hold special events to raise money or get food donations. FEBRUARY GIVE: PERSONAL HYGIENE ITEMS! Drop off at the CUP located inside the North Doors!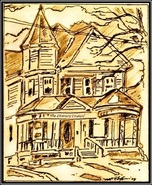 If YOU have an idea for Zion to get involved in the community contact Sheila Smith at sheila@zionlima.org today!